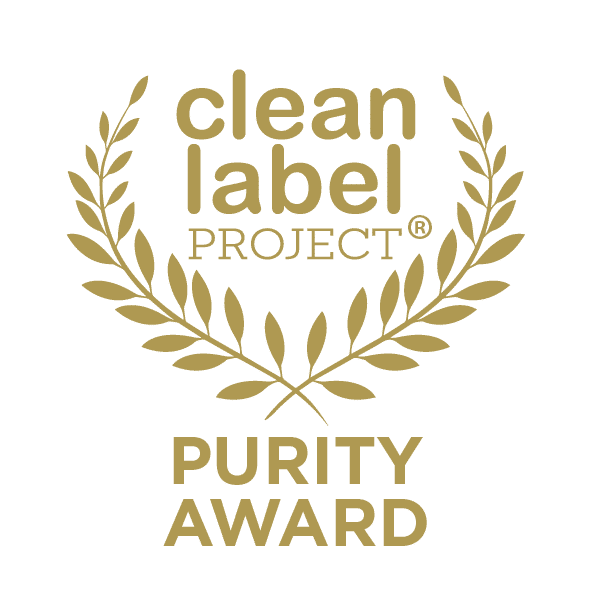 Purity Award
Let's face it, marketing departments do an effective job at selling comfort and security. The Clean Label Project Purity Award evaluates products for substances that would never be found on a product label. These substances include chemicals of concern and industrial and environmental toxins and contaminants (like heavy metals, pesticide residues, and plasticizers) that have the long-term potential to adversely affect health and well-being. Clean Label Project uses benchmarked data to compare individual product test results to the test results of the best-selling products in the same product category. In the process, we reveal to brands how their ingredient supply chain and quality assurance systems fare compared to industry leaders. We reveal to consumers what brands are taking the extra steps to minimize consumer exposure to known chemicals of concern.
Read more about the award here
lil' gourmets
lil'gourmets makes fresh, flavorful veggie-first meals that lil'ones love and that parents feel great about feeding their kids. All our recipes feature veggies & beans as their first and primary ingredients, delivering more than 1 serving of vegetables or beans per cup. There's no added salt or sugar in our deliciously authentic global recipes, and our minimal processing and refrigeration allow us to deliver the taste, texture, and nutrition of a homemade meal. An added bonus is that with our hummus-like texture, we age up to a snack or dip for toddlers to help them get their veggies while they happily dip away! lil'gourmets is based on the latest in infant nutrition research. We not only provide essential nutrients today but also strive to help kids fall in love with vegetables and flavorful foods for life! We've won the Purity Award from the Clean Label Project and are the only brand in retail to have all our products endorsed by Michele Obama's Partnership for A Healthier America for their meaningful delivery of vegetables.