Clean Label Project Certification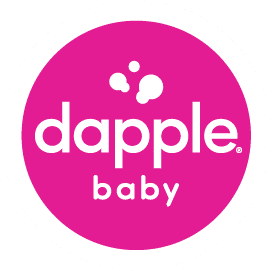 Dapple Clean Label Project Certification Winner
About Dapple
When the founders of Dapple Baby first became moms, they found a market full of "baby-friendly" products. But there was nothing specific for cleaning all those baby bottles, cups, and dishes. Regular dish soaps left behind some lingering smells—a less-than-pleasing bouquet of synthetic fragrances and persistent odor, plus a film that never seemed to come off Learn More…
Enzymedica Clean Label Project Certification Winner
About Enzymedica
Enzymedica believes that knowledge has the power to change lives. Their mission is to educate everyone on the importance of enzymes in their overall health.Enzymedica, Inc. was founded in 1998 with the purpose of spreading health through natural medicine. They strive to create unparalleled products to improve overall wellness of their customers Learn More…
Genexa Clean Label Project Certification Winner
About Genexa
We believe what's in your medicine and healthcare products matter, which is why work to make the cleanest products possible, free of potentially harmful ingredients. Learn More…
MATI Clean Label Project Certification Winner
About MATI
MATI was born in a dorm room, out of the frustration of how unhealthy traditional energy drinks are. MATI was looking for an effective means to get the energy needed without sacrificing health. Today, MATI has stayed true to the entrepreneurial hustle and the idea of giving the natural, healthy and sustained energy needed every day Learn More…
Miyoko's Kitchen Clean Label Project Certification Winner
About Miyoko's Kitchen
Handcrafted, artisan, aged vegan cheese and butter available online and select stores. Artisanal vegan cheeses. Handmade vegan, gluten-free, soy-free, cholesterol-free and Learn More…

Mychelle Clean Label Project Certification Winner
About Mychelle
The pioneer and authority in advanced, bioactive skin care, MyChelle transformed the natural beauty industry by being the first to use anti-aging peptides, plant stem cells, and clinically proven dermatological ingredients.With natural products now the expectation, MyChelle's progressive 360-degree approach to beauty is to provide clean, conscious, and comprehensive skin care products that are bioactive Learn More…
Puori Clean Label Project Certification Winner
About Puori
Puori has grown out of the two founders uncompromising desire to supplement their own active lifestyle with the very best in clean & superior supplements. Puori was founded in 2009 the purpose of supplementing healthy lifestyle and serious training with an equally serious offer for omega-3 fish oil – a need which they didn't find existing producers were able to fulfil Learn More…
Wicked Protein Clean Label Project Certification Winner
About Wicked Protein
Let's face it, marketing departments do an effective job at selling comfort and security. The Clean Label Project Certification mirrors the process for the Clean Label Project Purity Award by evaluating products for substances that would never be found on a product label. These substances include chemicals of concern and industrial and environmental toxins and contaminant Learn More…
How does it work?
Clean Label Project purchases products at retail, tests them for purity (chemicals of concern including heavy metals, pesticide residues, and plasticizers), and compares the results to high risk chemicals listed on the State of California Environmental Health Hazard Assessment Office's Proposition 65 list. If the product is found to comply, it qualifies for Clean Label Project Certification.
Step 1Contact with Clean Label Project
Reach out to Clean Label Project to get a non-disclosure agreement and application materials. We'll schedule a call to discuss your brand, product portfolio, and current quality assurance and control initiatives.
After the product scope is identified, Clean Label Project will use it's Consumer Chain of Custody Sampling Process. Clean Label Project simulates the consumer shopping experience, by purchasing samples from local co-ops, national retailers, and brand websites. This independent approach to sampling is meant to mirror the consumer shopping experience and evaluate the true contents of what's in refrigerators, drawers, and pantries across America.
After the products are purchased at retail, Clean Label Project submits the samples to one of it's ISO-accredited analytical chemistry partner laboratories. The scope of testing varies depending on the product category. Testing typically includes heavy metals (Total Arsenic, Cadmium, Lead, and Mercury), over 300 of the most commonly used pesticides, including glyphosate, the active ingredient in Round-up that has been linked to non-Hodgkins lymphoma, and plasticizers (including BPA, BPS, phthalates), and other chemicals of concern. The testing process can take up to 3 weeks.
Upon completion of the testing, Clean Label Project schedules a call with the testing laboratory and the brand. The test results are shared and discussed. Products that yield test results that comply with the State of California Environmental Health Hazard Assessment Office's Proposition 65 list in addition to other supporting compliance requirements, qualify for Clean Label Project certification.
Clean Label Project will work with you on the marketing of your award to both consumers and retailers. However, keep in mind, a single test point is not enough to demonstrate ongoing compliance. It's about making sure that the brand continues to maintain their internal quality assurance and control programs. Clean Label Project will continue to use its consumer chain of custody sampling and testing process to perform unannounced sampling and testing. The expectation is that you maintain the same ingredient quality assurance requirements to maintain these high standards. If a product is found to be non-compliant, adverse action policies are outlined in the applicable Clean Label Project Code of Practice.