Transparency Project Certification
Puori Transparency Project Certified Products
About Puori
Puori has grown out of the two founders uncompromising desire to supplement their own active lifestyle with the very best in clean & superior supplements. Puori was founded in 2009 the purpose of supplementing healthy lifestyle and serious training with an equally serious offer for omega-3 fish oil – a need which they didn't find existing producers were able to fulfil Learn More…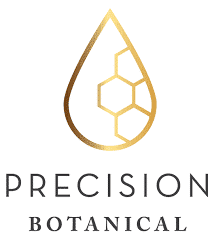 Precision Botanical Transparency Project Certified Products
About Precision Botanical
Precision Botanical constructed their product line around one truth: that purity and quality are the only ideas that matter when you're looking for CBD. Most CBD companies test for fewer than 20 contaminants. Precision Botanical tests every batch for over 300, making Precision Botanical the most rigorously tested brand in the CBD industry. Learn More…
How does it work?
Clean Label Project purchases products at retail, tests, and benchmarks the product test results. If the product is enrolled in the Clean Label Project Transparency Project, Clean Label Project works with the brand on a mutually agreeable tracking system. The product's unique identification number (such as a lot number) and test results are uploaded to the Clean Label Transparency Project website. Consumers can access the tracking number on the Clean Label Project website to see the details of the testing and the test results.
Step 1Contact with Clean Label Project
Reach out to Clean Label Project to get a non-disclosure agreement and application materials. We'll schedule a call to discuss your brand, product portfolio, and identification/tracking system ideas.
After the product scope is identified, Clean Label Project will use it's Consumer Chain of Custody Sampling Process. Clean Label Project simulates the consumer shopping experience, by purchasing samples from local co-ops, national retailers, and brand websites. This independent approach to sampling is meant to mirror the consumer shopping experience and evaluate the true contents of what's in refrigerators, drawers, and pantries across America.
After the products are purchased at retail, Clean Label Project submits the samples to one of it's ISO-accredited analytical chemistry partner laboratories. The scope of testing for Clean Label Project: Purity Award Code of Practices varies depending on the product type. The testing process can take up to 3 weeks.
Upon completion of the testing, benchmarking is next. The test results for your product are compared to the test results of product category. If your product test results are in the top 33% of the category, in addition to other supporting compliance requirements, you qualify for the Clean Label Project Purity Award and your test results qualify to be used on the Clean Label Transparency Project website.
Clean Label Project will work with you on the marketing of your award to both consumers and retailers. However, keep in mind, a single test point is not enough to demonstrate ongoing superiority. Many brands elect to test and post each product lot to ensure consistency in product packaging. The expectation is that you maintain the same ingredient quality assurance requirements to maintain these high standards.