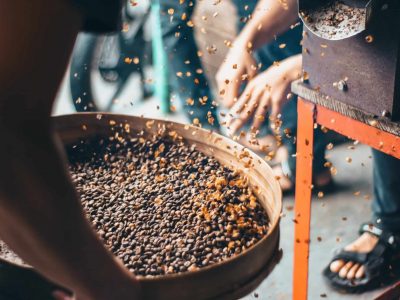 According to a study by Reuter's, American's drink 22 percent of their calories. Industrial & environmental contaminants, toxins, and chemicals of concern aren't just reserved for foods. Whether energy drinks, sparkling waters, coffee (decaffeinated or not) or alcoholic beverages, Clean Label Project uses data & science to review the true contents. Whether heavy metals, pesticide residues, or methylene chloride (the active ingredient in paint stripper that is sometimes used to decaffeinate coffees), Clean Label Project reveals the truth.
Clean Label Project™ conducts its investigations by using consumer chain of custody sampling and testing. Clean Label Project creates its shopping lists for it' investigations through the use of Nielson and IRI sales data coupled with mainstream retailers best-sellers list. We then go into the marketplace and purchase the products from local, regional, and national grocery stores and online-retailers. Instead of taking them home and putting them in our pantry, Clean Label Project takes them to one of its partner laboratories for testing. This data informs Clean Label Project industry calls to action.
Read more about Clean Label Project™ findings in our infographics and white papers. Check out our certified brands and products lists for the brands that are voluntarily and proactively thinking of food and consumer product safety differently.
See Our Current Beverage Studies
What can you do for beverage advocacy!