Are There Chemicals in Your Decaffeinated Coffee?
Are There Chemicals in Your Decaffeinated Coffee?
Methylene Chloride is an active ingredient in paint stripper that was recently banned by the EPA. The FDA currently allows methylene chloride to be used in some coffee decaffeination processes and brands are not required to disclose the decaffeination process on their label.
There is an alternative water-based process that doesn't require chemicals, but many major brands continue to use the chemical process anyway.
What is troubling is that many vulnerable populations like pregnant women, the elderly, and people with heart disease are regular decaf consumers.
Consumers deserve to know how their decaf is made and if they are getting chemicals in their coffee.
Clean Label Project investigated to see if methylene chloride was showing up in the decaf coffee products that people purchase.
CHEMICAL PROCESS
Many coffee manufacturers still use chemicals like methylene chloride – commonly used in paint removers – to strip away caffeine.
Solvent-based decaffeination
uses chemicals or carbon dioxide.

Brands don't have to disclose their process on the label. Demand that they do. #DetoxYourDecaf
WATER-BASED PROCESS
We don't need chemicals to drink decaffeinated coffee!
Water-based decaffeination processes
use water and rely on time and temperature.

Look for solvent-free, chemical-free, Swiss-water, or certified organic labeled decaf.
Brands Tested Include: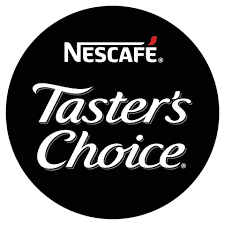 DETECTED
AMAZONFRESH
Decaffeinated Colombia
CAFÉ BUSTELO
Decaffeinated Café Molido
GEVALIA KAFFE
Decaffeinated House Blend
GREAT VALUE
Decaffeinated Classic Roast
GREEN MOUNTAIN COFFEE ROASTERS
Decaffeinated Breakfast Blend
KIRKLAND SIGNATURE
Decaffeinated Dark Roast
KROGER
Decaffeinated Classic
MAXWELL HOUSE
Decaffeinated The Original Roast
PEET'S COFFEE
Decaffeinated House Blend
SEATTLE'S BEST
Decaffeinated Portside Blend
NOT DETECTED
ALLEGRO COFEE
Decaffeinated Organic French Roast
ARCHER FARMS
Decaffeinated House Blend
CARIBOU COFFEE
Decaffeinated Caribou Blend
COMMUNITY COFFFEE
Decaffeinated Café Special
DAZBOG COFFEE
Decaffeinated French Roast
DUNKIN' DONUTS
Decaffeinated Medium Roast
FOLGERS
Decaffeinated Classic
ILLY
Decaffeinated Illy Blend
KICKING HORSE COFFEE
Decaffeinated Dark
NESCAFÉ
Decaffeinated House Blend
PEET'S COFFEE
Decaffeinated Major Dickason's Blend
STARBUCKS
Decaffeinated House Blend + Decaffeinated Caffè Verona
THE ORGANIC COFFEE CO.
Decaffeinated Organic Gorilla
TIM HORTONS
Decaffeinated Medium Roast
HOW TO ADVOCATE FOR CHEMICAL-FREE DECAFFEINATED COFFEE
WHAT YOU CAN DO
Read the labels
Look for claims on product packaging such as solvent-free, chemical-free, Swiss-water, or certified organic. These decaffeination approaches don't use harsh chemicals.
Use your voice
Contact your favorite decaf brand via email, social media, or phone (we've provided numbers to popular brands) to ask for information about their decaffeination process.
Speak to your doctor
If you're concerned about your exposure to methylene chloride or have questions about your caffeine exposure, speak with your doctor.
Have your opinion heard!
Reach out to brands and tell them you expect better or let them know you appreciate them for choosing a chemical-free decaffeination process.
Is your favorite product missing from our list?
Contact the brand and demand to know more about their decaffeination process
| | |
| --- | --- |
| Allegro Coffee | 303-444-4844 |
| Archer Farms (Target) | 800-440-0680 |
| Caribou Coffee | 1-888-227-4268 |
| Community Coffee | 800-884-5282 |
| DAZBOG Coffee | 1-888-932-9264 |
| Dunkin' Donuts | 800-447-0013 |
| Folgers | 800-937-9745 |
| Illy | 1-877-469-4559 |
| Kicking Horse Coffee | 1-888-287-5282 |
| Nescafe | 800-637-8531 |
| Peet's Coffee | 800-999-2132 |
| Starbucks | 800-782-7282 |
| The Organic Coffee Co. | 800-829-1300 |
| Tim Hortons | 1-888-601-1616 |
| Kirkland (Costco) | 800-774-2678 |
| Maxwell House | 800-432-6333 |
| Peet's Coffee | 800-999-2132 |
| Seattle's Best | 800-611-7793 |
| AmazonFresh (Amazon) | 1-888-280-4331 |
| Café Bustelo | 800-990-9039 |
| Gevalia Kaffe | 800-438-2542 |
| Great Value (Amazon) | 800-925-6278 |
| Green Mountain Coffee Roasters | 1-866-901-2739 |
| Kroger | 800-576-4377 |