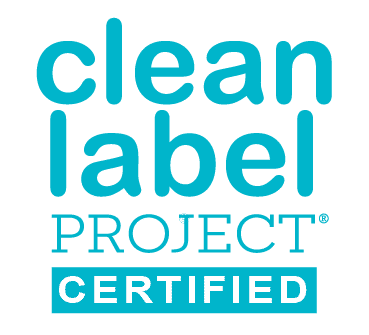 Clean label Project Certification
For food and consumer product safety regulatory fabric in America is largely focused on pathogen & microbiological contaminants. For categories where Clean Label Project does not have benchmarked data to warrant a Clean Label Project Purity Award, Clean Label Project borrows a page out the State of California Office of Environmental Health Hazard Assessment Safe Drinking Water and Toxic Enforcement Act of 1986. Informally known as Proposition 65, this regulation was enacted as a ballot initiative in November 1986. It considered the strictest regulation in the country when it comes to protecting consumers from industrial & environmental contaminants and chemicals of concern. Proposition 65 aims to protect the state's drinking water sources from being contaminated with chemicals known to cause cancer, birth defects or other reproductive harm, and requires businesses to inform Californians about exposures to such chemicals.
Read more about the award here
Enzymedica
Enzymedica believes that knowledge has the power to change lives. Their mission is to educate everyone on the importance of enzymes in their overall health. Enzymedica, Inc. was founded in 1998 with the purpose of spreading health through natural medicine. They strive to create unparalleled products to improve overall wellness of their customers. Enzymedica is the only wellness company certified by The Clean Label Project, a watchdog organization that tests for label
accuracy and harmful ingredients in consumer products. Enzymedica's environmental initiatives include the use of solar power, carbon neutral certification, and completely recycled shipping materials.They are also proud to partner with The Autism Hope Alliance, The Safe Place and Rape Crisis Center, The Rescue Freedom Project, Mote Marine Laboratory, and other organizations to create positive change.