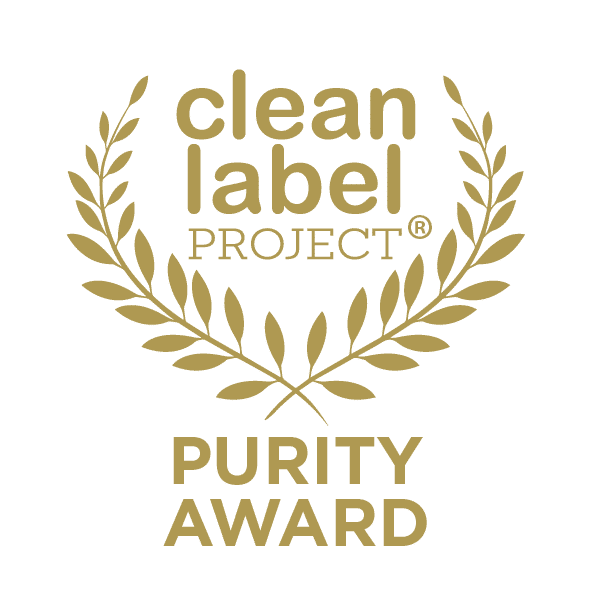 Purity Award
Let's face it, marketing departments do an effective job at selling comfort and security. The Clean Label Project Purity Award evaluates products for substances that would never be found on a product label. These substances include chemicals of concern and industrial and environmental toxins and contaminants (like heavy metals, pesticide residues, and plasticizers) that have the long-term potential to adversely affect health and well-being. Clean Label Project uses benchmarked data to compare individual product test results to the test results of the best-selling products in the same product category. In the process, we reveal to brands how their ingredient supply chain and quality assurance systems fare compared to industry leaders. We reveal to consumers what brands are taking the extra steps to minimize consumer exposure to known chemicals of concern.
Read more about the award here
Bubs
Aussie Bubs™ was founded by an Aussie mum-of-three wanting the best for her bubs. We are now pleased to offer American families a new choice for clean label children's nutrition. We use all the 'good stuff' your little one needs for a happy start to life, without the additives. Our Aussie Bubs™ nutritional formulas are proudly non-GMO and without any palm oil, corn syrup, maltodextrin, growth hormones, or artificial sweeteners. Giving American parents peace of mind and their toddlers a happy start to life. At Aussie Bubs™, we understand some little tummies are more sensitive than others. That's why our nutritional experts have uniquely created both 365-day Grass Fed Cow's Milk-based Nutritional Toddler Formula, as well as an easy to digest Australian Goat Milk-based Nutritional Toddler Formula, for those little ones with more sensitive tummies. Aussie Bubs™, clean label nutrition trusted by Aussie families.