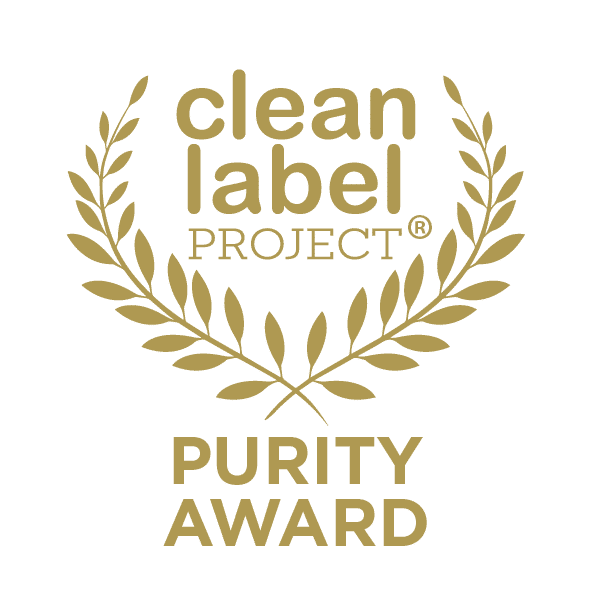 Purity Award
Let's face it, marketing departments do an effective job at selling comfort and security. The Clean Label Project Purity Award evaluates products for substances that would never be found on a product label. These substances include chemicals of concern and industrial and environmental toxins and contaminants (like heavy metals, pesticide residues, and plasticizers) that have the long-term potential to adversely affect health and well-being. Clean Label Project uses benchmarked data to compare individual product test results to the test results of the best-selling products in the same product category. In the process, we reveal to brands how their ingredient supply chain and quality assurance systems fare compared to industry leaders. We reveal to consumers what brands are taking the extra steps to minimize consumer exposure to known chemicals of concern.
Read more about the award here
Square Baby
Square Baby is the first and only baby food company to offer 100% Daily Nutrition – taking the guesswork out of feeding baby optimal nutrition to set them up for a lifetime of healthy eating. Rooted in nutrition science and recommendations from the AAP and USDA, Square Baby is founded by two healthcare moms – a Registered Dietitian and Certified Genetic Counselor. Fed up by the fruit-heavy, unbalanced pouches and jars, we developed the Square Meal System™ – where meal plans are fully customizable and tailored to baby's age/stage and dietary needs/restrictions including vegan, vegetarian, and premium animal proteins as well as allergen-free and allergen introduction options. Parents can rest assured their baby is receiving balanced meals with 100% of their daily recommended servings of veggies, fruits, whole grains and protein. Our balanced, "Square Meals" are always veggie-first. We also offer healthy fats and herbs & spices for optimal nutrition and palate development. And because we follow the research, we are proud to be the only baby food company offering an Early Allergen Introduction Menu for food allergy prevention. With quality and sustainability at our core, we partner with trusted suppliers and local farmers known to offer the cleanest and highest-quality foods. Our meals are made fresh with organic, whole foods and delivered right to customers' doorsteps in an eco-friendly cooler box with dry ice and compostable insulation. We are proud to partner with the Clean Label Project and be the newest recipient of the Purity Award.