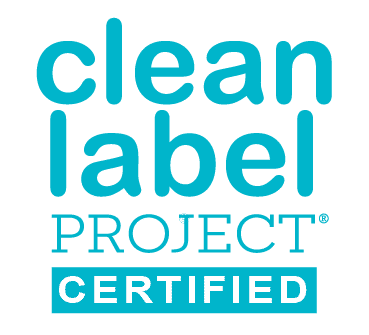 Clean label Project Certification
For food and consumer product safety regulatory fabric in America is largely focused on pathogen & microbiological contaminants. For categories where Clean Label Project does not have benchmarked data to warrant a Clean Label Project Purity Award, Clean Label Project borrows a page out the State of California Office of Environmental Health Hazard Assessment Safe Drinking Water and Toxic Enforcement Act of 1986. Informally known as Proposition 65, this regulation was enacted as a ballot initiative in November 1986. It considered the strictest regulation in the country when it comes to protecting consumers from industrial & environmental contaminants and chemicals of concern. Proposition 65 aims to protect the state's drinking water sources from being contaminated with chemicals known to cause cancer, birth defects or other reproductive harm, and requires businesses to inform Californians about exposures to such chemicals.
Read more about the award here
Wonderbelly
Wonderbelly is a digestive health medicine company at the forefront of the clean medicine movement. Wonderbelly is committed to offering products that have the same level of effectiveness as the leading pharma brands while using certified clean inactive ingredients – offering an alternative that appeals to the values of younger demographics who also suffer from a wide variety of digestive health problems similar to older generations. By providing products with clean ingredients, sustainable packaging, and a deliciously enjoyable flavor, Wonderbelly is reimagining the OTC digestive health category and challenging the market incumbents. To create the company's flagship product, Wonderbelly Antacid, Wonderbelly worked with some of the leading gastroenterologists, pharmaceutical scientists, and manufacturers to make sure its products meet the highest standards. Wonderbelly Antacid uses the same effective, FDA-approved active ingredient – Calcium Carbonate – as the leading antacid brand while using vegan-certified, clean-certified and NON-GMO verified inactive ingredients that are free from talc, dyes, parabens, artificial sweeteners, artificial flavors, dairy, and gluten. Wonderbelly Antacid tablet is maximum strength so it instantly and effectively relieves heartburn, acid indigestion, sour stomach, and related upset stomach. Wonderbelly Antacid comes in three delicious flavors: Strawberry Milkshake, Lemon Sorbet, and Watermelon Mint. Wonderbelly bottles are made from metal so they're 100% recyclable and sustainable. Each bottle contains 60 heartburn-relieving, belly-quelling, chewable tablets that each contain 1000mg of Calcium Carbonate.