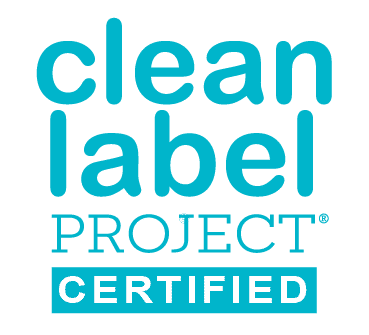 Clean label Project Certification
For food and consumer product safety regulatory fabric in America is largely focused on pathogen & microbiological contaminants. For categories where Clean Label Project does not have benchmarked data to warrant a Clean Label Project Purity Award, Clean Label Project borrows a page out the State of California Office of Environmental Health Hazard Assessment Safe Drinking Water and Toxic Enforcement Act of 1986. Informally known as Proposition 65, this regulation was enacted as a ballot initiative in November 1986. It considered the strictest regulation in the country when it comes to protecting consumers from industrial & environmental contaminants and chemicals of concern. Proposition 65 aims to protect the state's drinking water sources from being contaminated with chemicals known to cause cancer, birth defects or other reproductive harm, and requires businesses to inform Californians about exposures to such chemicals.
Read more about the award here
Ransom
Ransom Spirits was started by Tad Seestedt in 1997. Initially, the distillery made small amounts of grappa, eau de vie and brandy. In 1999, Ransom began the production of a number of small-batch fine wines, and In 2007 we took up the craft of grain-based spirits, adding gin, whiskey and vodka to the lineup. By 2010, we combined our crafts of winemaking and distilling to create our first Dry Vermouth.
Ransom Farms is located in the Willamette Valley – in the foothills of the Coastal Mountain Range. We purchased a forty-acre farm outside of Sheridan, Oregon in 2008. Barley has been planted since 2008, and our first vines were planted in the spring of 2010. In keeping with our commitment to sustainability and stewardship, our farm has been certified Organic since 2011.