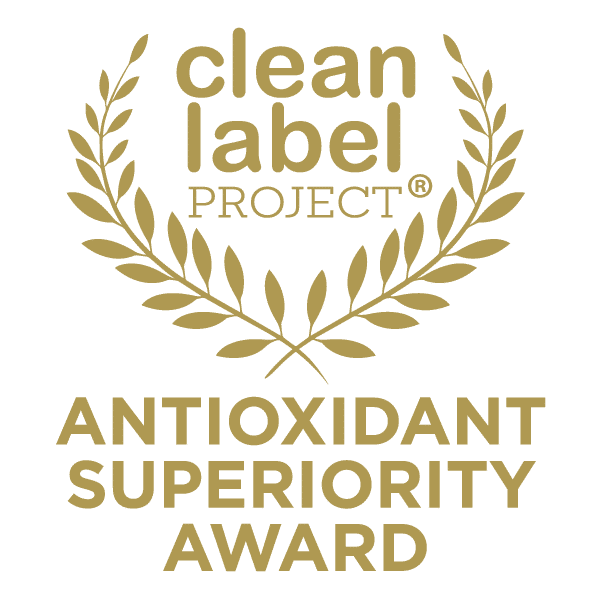 Antioxidant Superiority Award
Antioxidants fight free radicals in the body. Free radicals cause damage to cells, proteins and DNA and can cause oxidative stress linked to a range of diseases. We are exposed to free-radicals regularly in our daily contact with known toxins and contaminants. The good news is that antioxidants are found in many fruit and vegetable whole foods, less so, however in common consumer goods and processed foods. The Clean Label Project Antioxidant Superiority Award is given to products with antioxidant levels that are among the highest in their given product category.
Read more about the award here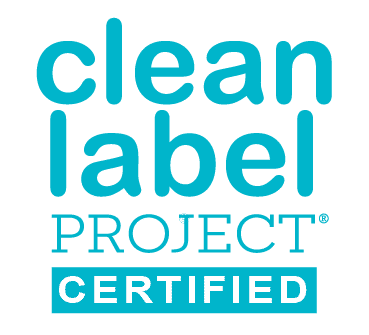 Clean label Project Certification
For food and consumer product safety regulatory fabric in America is largely focused on pathogen & microbiological contaminants. For categories where Clean Label Project does not have benchmarked data to warrant a Clean Label Project Purity Award, Clean Label Project borrows a page out the State of California Office of Environmental Health Hazard Assessment Safe Drinking Water and Toxic Enforcement Act of 1986. Informally known as Proposition 65, this regulation was enacted as a ballot initiative in November 1986. It considered the strictest regulation in the country when it comes to protecting consumers from industrial & environmental contaminants and chemicals of concern. Proposition 65 aims to protect the state's drinking water sources from being contaminated with chemicals known to cause cancer, birth defects or other reproductive harm, and requires businesses to inform Californians about exposures to such chemicals.
Read more about the award here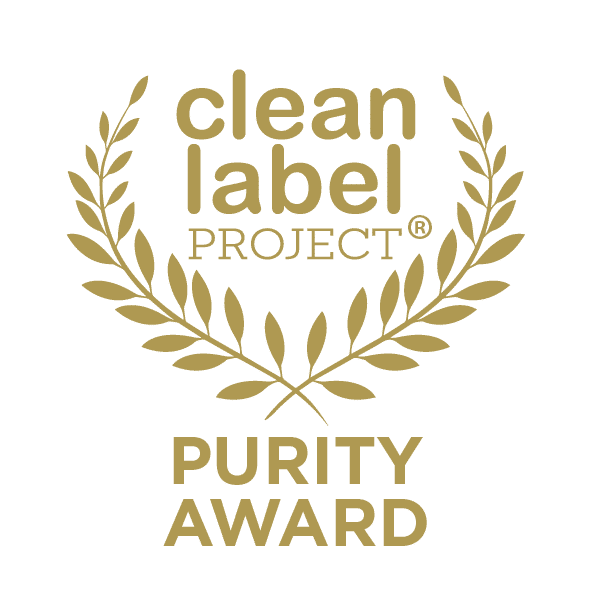 Purity Award
Let's face it, marketing departments do an effective job at selling comfort and security. The Clean Label Project Purity Award evaluates products for substances that would never be found on a product label. These substances include chemicals of concern and industrial and environmental toxins and contaminants (like heavy metals, pesticide residues, and plasticizers) that have the long-term potential to adversely affect health and well-being. Clean Label Project uses benchmarked data to compare individual product test results to the test results of the best-selling products in the same product category. In the process, we reveal to brands how their ingredient supply chain and quality assurance systems fare compared to industry leaders. We reveal to consumers what brands are taking the extra steps to minimize consumer exposure to known chemicals of concern.
Read more about the award here
Mychelle
The pioneer and authority in advanced, bioactive skin care, MyChelle transformed the natural beauty industry by being the first to use anti-aging peptides, plant stem cells, and clinically proven dermatological ingredients. With natural products now the expec- tation, MyChelle's progressive 360-degree approach to beauty is to
provide clean, conscious, and comprehensive skin care products that are bioactive, ethically sourced, and formulated with high-performance ingredients for superior results and a lifetime of natural, healthy skin.