Revisited and Revealed
Clean Label Project followers have been asking us for some time,
"Why didn't you test Orgain?"
The thing is, we did. Part of our Terms and Conditions states that if brands think we got it wrong, to tell us. In the case of Orgain, they said that they discontinued the Orgain Organic Meal Vanilla Bean All-In-One Nutrition Powder (which Clean Label Project originally rated a 1-star back in March) and reformulated. So Clean Label Project removed the rating and retested.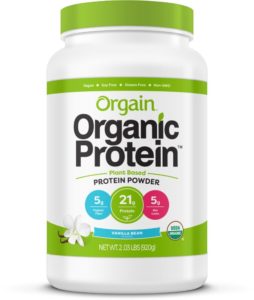 Orgain's own website claims that #3 of their Four Simple Rules of Making Orgain Products are to 'use High-Quality Ingredients' (http://orgain.com/all-products/how-do-we-make-orgain/), so we at Clean Label Project had high hopes.
---
So what did analytical chemistry test results reveal?  Here are the results: orgain-organic-meal-vanilla-bean-all-in-one-nutrition-powder/
Bottom line: What's NOT on the label is sometimes what's the most important.